Create tailored, native experiences within your app based on content you define in Swrve with Swrve's flexible and powerful app update campaigns.
Swrve offers two types of app update campaigns: embedded experiences and background app updates. Use app updates to update content when your app is running in the foreground and background.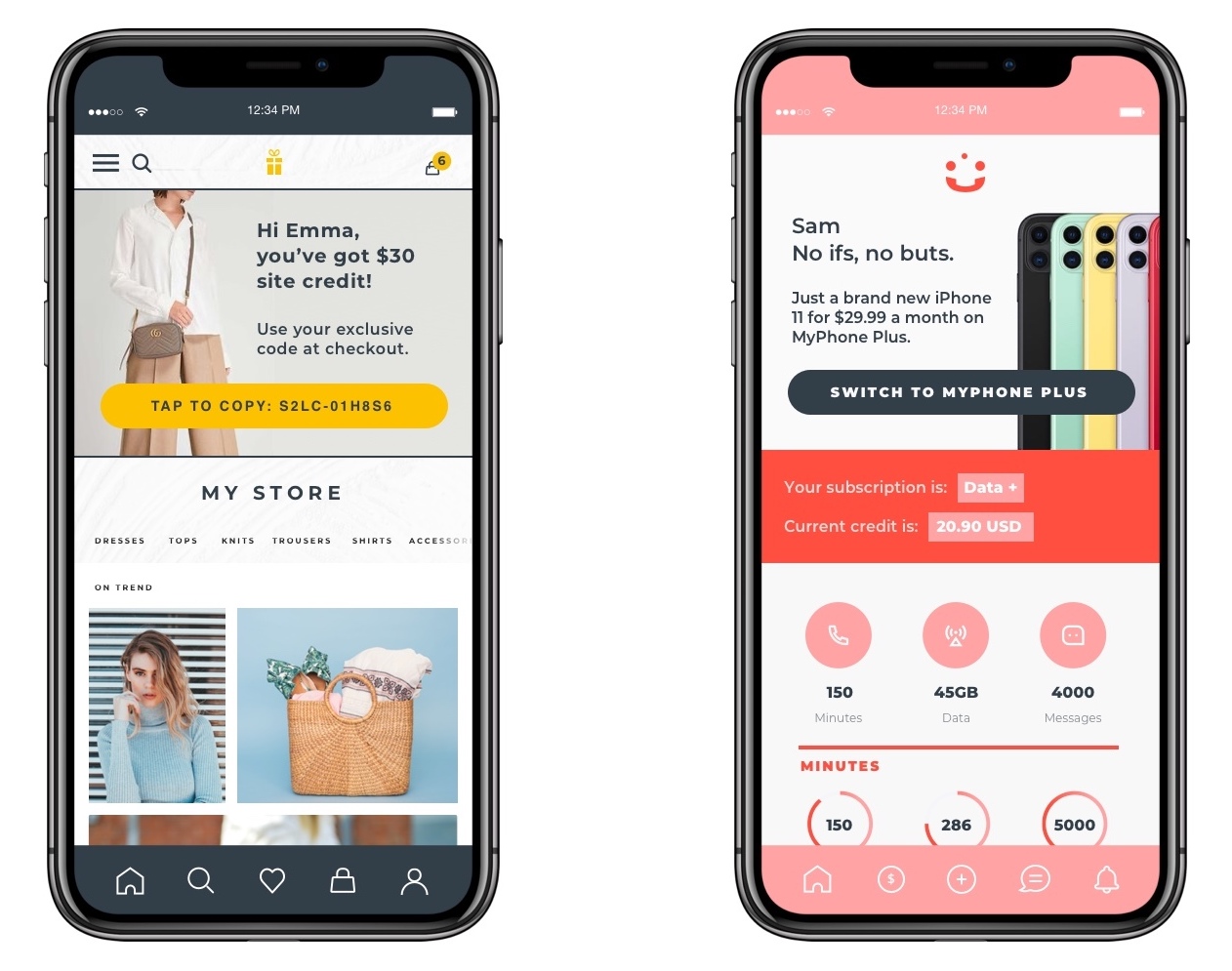 Coupled with Swrve's behavioral segmentation, app teams can use content provided via app update campaigns to trigger native messages, populate message inboxes, enable features, and update embedded content in the app UI. For example:
Display a personalized welcome message and promo code to new users within the app's main menu.
Tailor your game's store layout to align with each player's purchasing habits.
Enable a feature or special offer for a specific cohort of users.
Additionally, leverage Swrve's existing functionality to personalize your app update campaigns with user properties, A/B test the content to optimize engagement and conversion, and create localized versions of a message within a single campaign to target specific language groups.
---
App update types
Swrve's app update service includes the following campaign types:
Embedded experiences – Trigger an embedded campaign when your users take a specific action or tap a message in the message center. For more information, see Embedded experiences.
Background updates – Send a background app update that silently delivers data to the app, such as new content. For more information, see Background update.
App updates vs. traditional Swrve campaigns
The focus of app updates is to enable developers to create and optimize native experiences within the app using plain text content defined in Swrve, while still maximizing Swrve's triggering, targeting and reporting functionality. If you want Swrve to handle displaying a message or notification to your user, use our traditional in-app message, Conversation, or push notification campaign channels. For more information, see Intro to in-app messages, Intro to Conversations, or Intro to push notifications.
---
Next steps